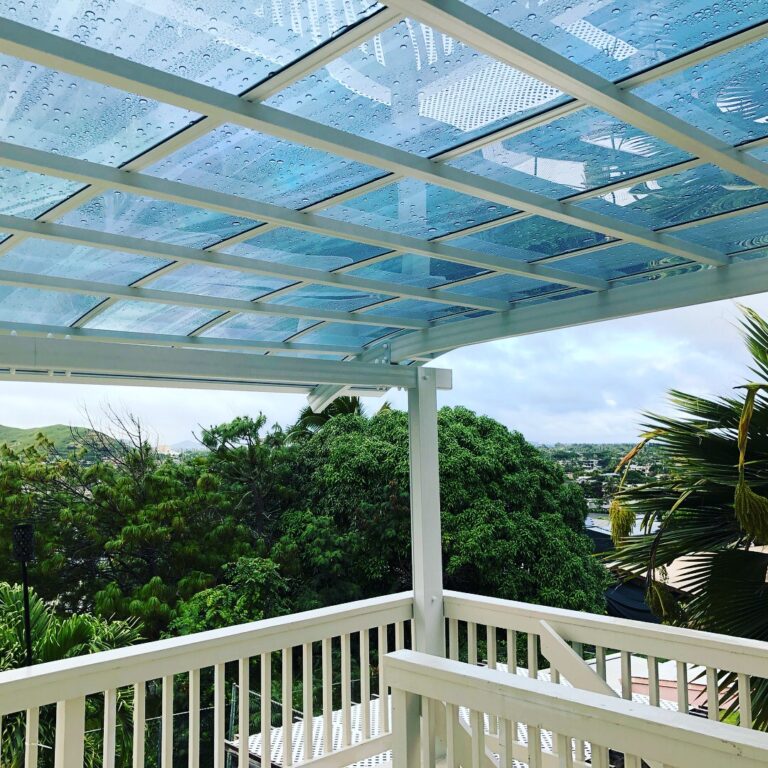 The 7 Best Aluminum Patio Cover Ideas That Will Change Your Outdoor Experience
Aluminum patio covers are versatile and can be used in a number of different ways. They can add style and charm to your outdoor space while also increasing the versatility of space and allowing you to use the space more thanks to the benefits that the cover provides. If you are looking into obtaining aluminum shading solutions, you may be looking for various ways to use the covers. Here are seven aluminum patio cover ideas that will change your outdoor experience for the better. 
1. Shielding the Front of Your Home to Make it Easier to Enter or Exit
One of the ways that you can use aluminum patio covers is to place them over the entrance of your home. If the space directly outside your front or back door is not covered or shielded, you can get drenched by rain as you dig your keys out of your purse or pocket to unlock the door. You may also not have a covered space to wipe dirt and mud off of your shoes. Covering the entrances or exits to your home, including front or back doors, provides you with a dry, clean space to wipe off shoes, open or close umbrellas or lock or unlock your door. 
2. Covering a Patio to Allow You More Space to Host Friends and Family
Another way that you can use aluminum shading solutions is to create an outdoor living area where you can host family or friends. Once your patio is covered, you can place an outdoor table or seating area under the covered space, creating more seating or eating space for the events you host. The cover helps to keep the space a bit cooler on hot summer days and helps to shield it from light wind or rainy days. You can host larger family get-togethers or holiday events, or you can just have an alternative space so your home is not so full or cramped when you are hosting birthday parties, dinners or other events. 
3. Giving You a Shaded Space to Spend Time With Your Kids
Any parent knows that some activities are best left outside. Whether you are creating messy art, attempting a science experiment, or allowing your kids to play with sand or a water play area, you may wish to keep those activities outdoors. However, when the sun is at the hottest point of the day, your kids can quickly become cranky. An aluminum patio cover gives you a shaded spot to spend time with your kids. This helps your kids to spend more time outside. 
4. Minimizing Exposure to the Sun When Hanging Out By the Pool
A pool is a great place to cool off and relax on hot summer days. However, there may come a point in time when you want to spend time as your family or friends sit in the pool, but you may not want to be in the pool or directly in the sun yourself. You may be hot or sunburnt. You can install an aluminum patio cover as a shading solution near the pool, so you can still watch and interact with others in the pool, while not being directly in the sun. 
5. Shielding You From the Elements When Barbequing or Cooking Outdoors
If you do not have a patio cover, you may be limited in when you can barbeque or cook in an outdoor kitchen. You cannot use those items if it is rainy and you may feel too hot using them when the sun is shining directly over you. An aluminum patio cover can help to alter your outdoor experience by covering your outdoor cooking space, allowing you to use your barbeque or outdoor kitchen when you want, rather than basing it on the weather.r 
6. Providing Overhead Coverage On a Balcony
If you have a balcony attached to your home, you may be limited on when you can use it. Just like a patio or deck, you may be unable to use the balcony if it is too hot, or when it is rainy. Installing an aluminum shading solution over your balcony gives you the ability to decide when you want to use the space, as well as protecting the items that you place on the balcony, such as rocking chairs, porch swings, lighting or fire pits. 
7. Creating a Covered Space to Park a Car
Lastly, aluminum patio covers and aluminum shading solutions can be placed over a slab to cover the slab and create a covered space. You can use this covered space to store items such as bikes or electric scooters. Alternatively, many people use these covered spaces to park their car, helping to shield their car from snow or rain. 
Aluminum patio covers can alter the way you use your outdoor space. They can shield the entrance of your home, a patio, or a covered slab from many outdoor elements, including the sun and the rain. This allows you to use the space to cook for your family, host a party, park a car, or just sit and enjoy the space, even on days when the sun is too bright or a light rain is falling. Reach out to us today to learn more about the various types of aluminum patio covers we offer. We even offer DIY kits for those who are looking to pay less and do things with their own two hands. Contact us now and let us help you to find the perfect shading solutions to enhance your outdoor experience.