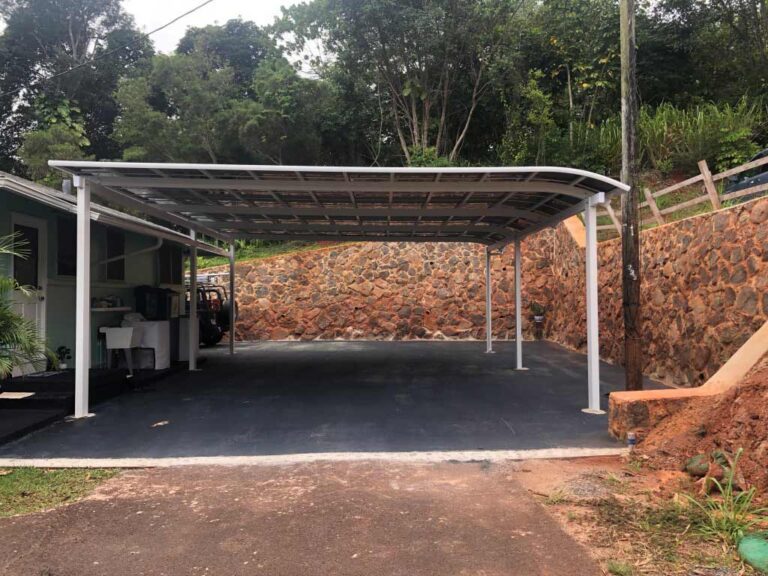 We Love to Help DIY Carport Fans
If you're not confident enough to get your own DIY carport kit and assemble it. This guide is for you.
Besides being safe while you keep working on your favorite project or relaxing in the great, covered outdoors with friends and family, our do it yourself carport kits give you the perfect mix of choice, convenience, and ease.
But first thing is first. Before you buy one of our do it yourself carports, there are some things for you to consider. These include the following:
Zoning and Building Codes
Do check your local zoning and building codes before buying one of our DIY carport kits. Check the following:
Can you legally install a diy carport on your property?
Are there distance requirements, such as how far the carport must be from your home or the street?
Do you have homeowners' rules that would prevent you from installing a carport?
Utility Lines and Easements
Suppose you are planning on installing electrical or plumbing fixtures for possible diy carports. In that case, you need to work with local authorities to find the best location for installing these utilities. Also, check any easement requirements that might impact if and where you can construct your diy carport.
Impacts on Your Property Value
Before you decide on whether to go ahead with a diy carport kit, think about asking a real estate agent or appraiser familiar with your area to estimate the impact of the carport you're thinking of on your property value.
Insurance
Be sure to contact your homeowners' insurance agent to see what impact the carport will have on your premiums.
Size
When deciding which of our DIY carport kits is suitable for your house, it is critical to answering how big you need it. Decide on what you'll use it for 1 car, 2 cars? Take measurements.
Carport Types and Styles
Garage, carport, pergola, patio cover, and more: we have you covered! Roof attached, freestanding, or wall attached. Curved, straight, arched, or round roof style? The hard part is choosing from our large variety of innovative, and attractive carports.
Roof Panel Tints
Select from any of these roof panel tint options from one of our diy carport kits:
All Tint Colors provide 99% UVA/UVB Protection, keeping you cool and safe from the harmful effects of the sun.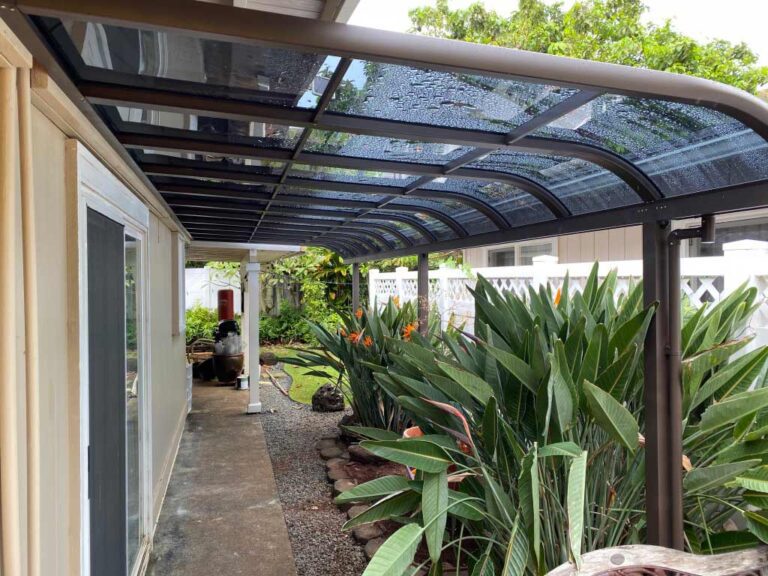 Site Prep
Follow these preparation steps:
Dig out any grass and plants and level out where you'll put the slab.
For very loose soil, add a sub-base of gravel.
Use string and pegs to outline where the carport will be installed.
With 2′ x 4′ lumber pieces, construct the frame on the exterior dimensions of your carport.
Put down rebar mesh to prevent shifting.
Pour the concrete to create an even, professional finish.
Use a stiff broom to add texture and add sealant to set and cure the finish.
Anchoring
Despite its firm cement base, diy carports must securely be anchored to the ground. The following anchor types keep a carport from falling victim to extreme weather conditions.
Rebar anchor: Generally used in areas that don't have strong winds but do have solid soil.
Mobile Home Anchor: Required for carports needing wind certification.
Concrete Anchor: The best anchor to use with concrete slabs.
Asphalt Anchor: Made to hold especially firmly on asphalt surfaces.
Skill level needed: With our expert Diy carport kit professional guidance, you'll enjoy the thrill and confidence you'll get from installing your DIY carport
Tools
As you prepare for your diy carport project, equip yourself with the following tools:
Shovel
Measuring tape
Hammer
Saw
Carpenter's square
String line
Adjustable wrench
G-clamps
Spirit level
Ladder (ideally 2)
In addition, you may need these power tools:
Circular saw
Angle grinder
Rivet gun
Nail gun
Hammer drill
Cost
The price of your diy  kit will be determined based on your structure's square footage plus any additional custom installations. Use our Price Chart or Price Calculator to get an average idea of your cost. Your final cost will be determined after the site is inspected.