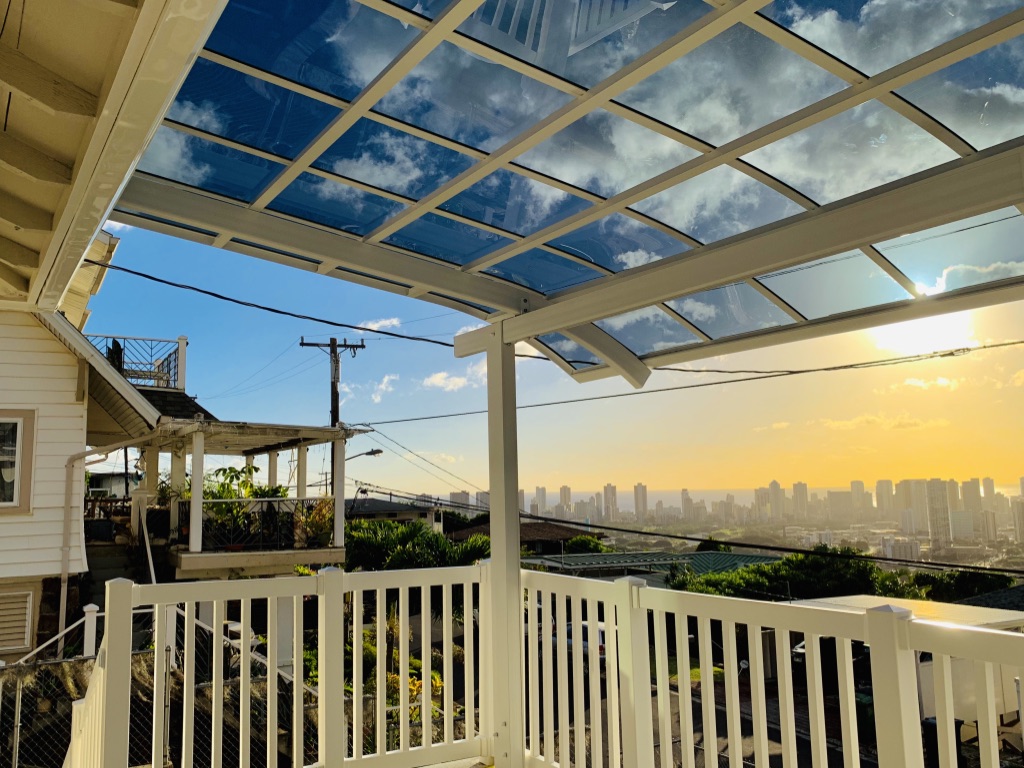 DIY Carports for Makers and Internet Savvies
YES! Here at AluminumCarports.com, we carry a vast selection of do-it-yourself carports. We work hard to ensure that we not only bring the carports that our customers are looking for but that we also include tutorials and guidance on how to put those carports together once you purchase them.
What Is an Aluminum DIY Carport Kit?
An aluminum DIY carport kit is a kit that includes all of the pieces and parts that you need to build a carport kit on your own. The kits that we offer can be customized specifically for you. This helps to ensure that your kit is something you can put together on your own and allows you to build an aluminum carport that is precisely what you have been looking for on your property. The kits we offer include all required screws and bolts, pre-cut parts, erection drawings, and detailed instructions to construct your carport.
What Are the Advantages of Getting an Aluminum DIY Carport Kit?
There are numerous advantages to getting an aluminum DIY carport kit. One of the benefits is that you can save money on labor. These kits include everything you need to build your kit yourself, ensuring you do not have to pay someone to complete the construction process. Also, it is essential to note that, right now, contractors are in short supply. In many states, there are long waits for a contractor. Winter is nearly upon us, and you may be looking to protect several items, such as cars and boats. When you get a DIY carport kit, you can install the kit at your own leisure rather than waiting for someone to come build it for you.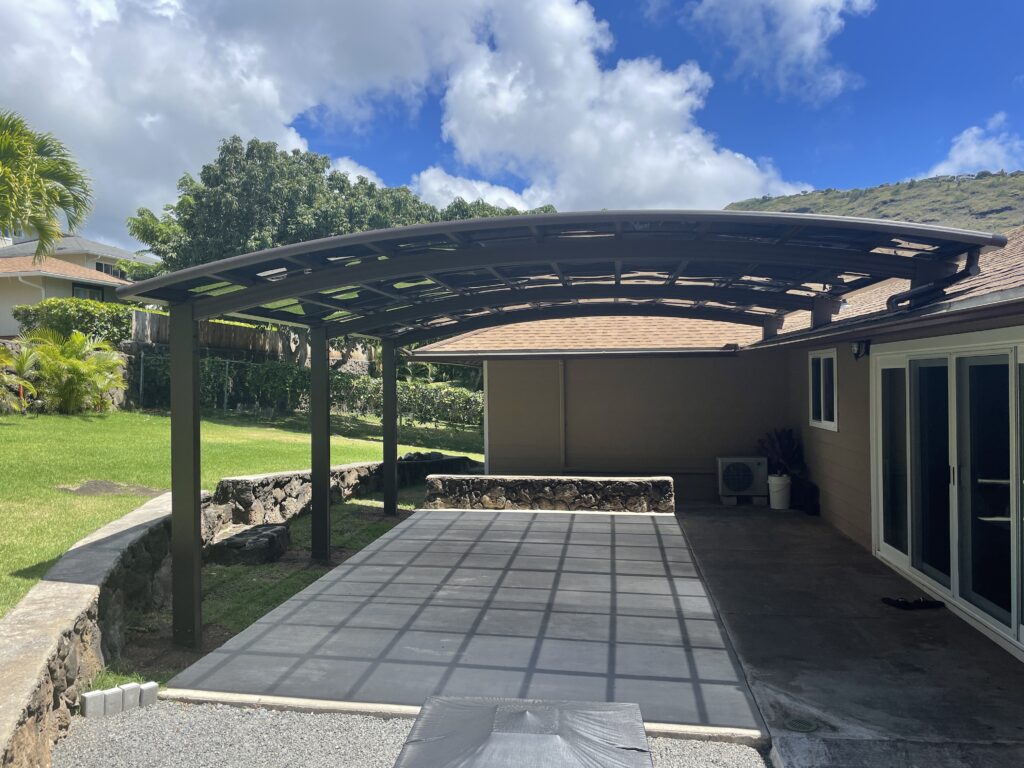 What Are the Different Types of DIY Carports?
If you are looking to construct a DIY carport, you must familiarize yourself with the different types of DIY carports that are on the market. Read on to learn more about the four most common types of DIY carports that are sold today.
Portable
A portable carport is given this name because the carport can be moved. It is very similar to a freestanding carport, except that it is not attached to the ground. While it can be made from metal materials, most portable carports are made from lightweight materials, such as tarps. This makes the carport lighter in weight, which makes it easy to move.
Freestanding
A freestanding carport is a carport that is not attached to any other structure, such as your home. Most freestanding carports have a foundation at the bottom of the carport, and the carport covers that foundation and remains attached to the ground. Most freestanding carports are made from solid materials, such as aluminum or steel.
Attached
Attached carports are typically attached to one side of your home. Alternatively, they can be attached to the side of a detached garage. The structure uses a wall from your home's siding or garage to support the structure for the carport. These types of carports are attached and cannot be moved.
Custom
Custom carports are the most common type of do-it-yourself carport on the market today. They can be made to match the homeowner's exact specifications. Most are designed to be freestanding, but they can also come in an attached version. Custom kits are often prefabricated, which means they are cut to size, making them fast and easy for you, the homeowner, to install on your own.
What Tools and Materials Do I Need to Install a DIY Carport Kit?
If you are looking to construct your DIY carport kit, you may find yourself wondering what tools and materials you will need to install the kit. It is important to note that each and every kit is different, and as such, some of the materials you may need can vary. However, here is a list of some of the tools and materials that you may need, depending on the kit you buy.
The Materials for the Foundation or Base
Depending on the type of foundation or base you are using, you may need sand, gravel, and/or concrete. You may need rakes, shovels, and other tools to level the ground and lay your base or foundation down.
Caulk
Most do-it-yourself kits require you to purchase caulk. The caulk is used to seal around the edges, helping to further waterproof your carport.
Hardware
Always read the do-it-yourself manual to find out if all of the hardware is included or whether you need to purchase the hardware separately. If you are required to buy hardware, read what type and size of hardware you may need. The manual should always tell you what size of bolts, screws, and nuts you will need if they are not included.
Tools
Lastly, you will need tools to put your DIY carport together. Common tools you will need include a grinder, hammer, ladders, laser level, power drill, rivet gun, sockets and spanners, tape measure, tin snips, and safety gear such as eye goggles.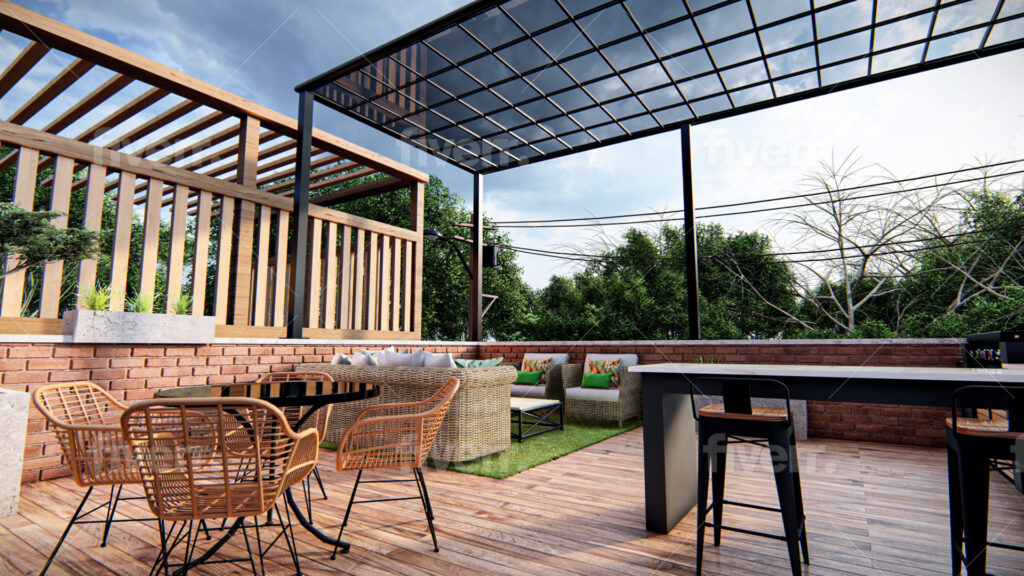 Are DIY Carport Kits Built to Last?
DIY carports are typically built to last. However, each and every company that manufactures DIY carports is different, and the materials they use can vary. As such, it is essential to research the company you are planning on buying a kit from and learn more about the materials that they offer. We offer high-end and durable materials, helping to ensure that our product is built to last.
Which Elements Can I Customize On the DIY Carport Kit?
DIY carport kits offer a lot of flexibility and customization. One of the most significant factors that you can customize is the size of the kit. This includes the width, length, and height. This allows you to store one car in the carport, two cars in the carport, or even enable you to build a carport to store a boat or an RV. Our team can work with you to determine what you want and need in a carport and customize the kit to ensure it matches your requirements.
Here at Aluminumcarports.com, we provide choices, convenience, and guidance. We are dedicated to helping you get the carport of your dreams. Call or email us today to learn more about how we can help you with a DIY carport kit.